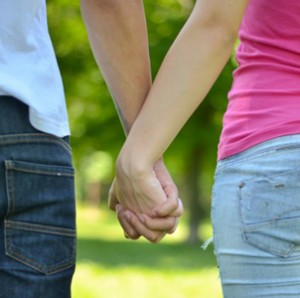 "Sometimes you will do things on a first date that turn a guy off. If you know the things to avoid doing or saying, it increases your chances to get a promising relationship off on the right foot." Blaine Barrington, Dating and Relationship Coach.
One of the main purposes of online and offline dating is to attract men and eventually find the guy who is right for you.
You may have to go on several dates with a number of men until you find a guy you're interested in or attracted to.
Your first date is very important because it could be the beginning of a long term relationship that eventually leads to marriage.
It defines whether there will be other dates and whether you'll have the opportunity to get to know the guy you're with even better.
It's important that you treat the first date seriously even if it later turns out that nothing comes of it.
The first date in particular can be awkward since you don't know each other very well.
Even if you met on an online dating site and exchanged emails to get to know each other, there's still that awkward period where you meet in person and get to know what the other person is like.
Put your best foot forward and dress for the occasion.
Look attractive.
Look sexy without going over the top.
Show respect for the guy you're meeting by being on time.
Be enthusiastic about meeting him.
Smile and laugh.
Initiate conversation if you need to in order to avoid awkward silences.
If there is a spark or initial chemistry then there's a excellent chance you'll have a fun time and enjoy yourself.
But there are ways to sabotage a date without even knowing that you're doing so.
Here are 6 tips on what to avoid doing on your first date:
1. Avoid Asking Too Many Questions
I realize you want to know everything about the guy as quickly as possible. It helps you decide whether or not he has relationship potential.
But you shouldn't be approaching the first date as an opportunity to see whether the guy is husband potential. And you shouldn't make him feel that way, either.
No guy likes to feel as though he's applying for a job on a date and has to answer question after question.
Some questions, of course, are appropriate and expected.
Questions like: How long have you been single? Why did you break up? Have you been married before? How long was your last relationship?
Questions to avoid are those about his health or his finances. You're not his doctor nor his banker. Answers to these types of questions always seem to emerge relatively quickly once you get talking to someone. So have patience and look for clues that he's not healthy or his financial situation is disastrous – or better still that he's strong as an ox and he's financially sound.
Use the date to get to know him to see if there are common interests and whether he is worth getting to know better.
2. Avoid Arriving For Your Date Late
First impressions count – even in dating. Showing up late for your date can spoil an otherwise fun time especially if something specific has been planned – like an outing or a reservation has been made.
If you're chronically late, plan to arrive early so you can ground yourself before meeting your new guy
3. Avoid Monopolizing The Conversation
Usually when getting to know a guy you want to share information back and forth.
There's a give and take as you exchange information about each other.
You'll want to know about his work, his hobbies, where he grew up, his education, and his family. Many or all of these things might have been covered if you met on an online dating site. (It's usually best to keep some information in reserve so you have something to talk about when you meet.)
Don't talk about yourself all the time. And don't monopolize the conversation.
If you've got children or grandchildren don't start pulling out their photos and gushing over them. He wants to get to know about you first.
Be sure to find out about him and then contribute your background so he knows more about you.
4. Avoid Talking About Past Relationships
Past relationships is one of the most common questions asked on a first date.
There is no bigger turnoff than talking about past failed relationships or the faults of your last ex-boyfriend or ex-husband.
Guys usually want to know the reason you're divorced or why you broke up with your boyfriend but you don't have to go into specific detail.
You don't want to give the impression that you're not in demand or that you were so wounded by your last relationship that you'd (almost) given up hope of finding someone.
A general response that things didn't work out or that you grew apart is sufficient and much better than talking about the lying, cheating so-and-so that he was.
You don't want to make it sound as though – or give the impression that – you're bitter or that you hate men or that you're emotionally cold towards men in particular after your last relationship experience.
5. Avoid Excessive Drinking
A woman who is drunk or tipsy is a turnoff to men. Not only that, it can be dangerous to her safety.
Know your limit (Patti Stanger of Millionaire Matchmaker suggests a two drink maximum, but even that might be too much for you) and keep a clear head.
Keep in mind that you don't know this guy.
You don't know if you can trust him and you don't know how safe you are with him.
6. Avoid Professing Your Love Or Affection For Him
It seems strange to suggest this since it's only a first date.
But if you've met each other online through an online dating service, chances are you've formed some "feelings" for him even before you meet him.
If he measures up to your idea of what he is like in real life, there's a tendency to tell him how you feel about him.
To do so is a mistake.  It makes you sound needy which can turn a guy off.
Instead, play it cool.
The first date is a chance to get to know each other and to see if there is chemistry and potential compatibility.
So take it slowly. Be fun. Be playful. Be flirtatious. And have a good time.
If the first date is a success then there will be many more opportunities down the road to get closer to your guy and tell him how you feel about him.
How To Attract Men And Find Your Mr. Right
Finding the RIGHT guy isn't easy.
And when you DO find him, you don't want to spoil things and lose him.
But how do you determine whether he's the guy of your dreams or a loser?
And how do you know how to keep him once you've been successful in catching him?
If you're tired of being single and you're ready to love one great guy then be sure to take a few minutes to check out the Girl Gets Great Guy System.
The Girl Gets Great Guy System shows you step-by-step how to find the guy who is right for you and how to keep him.
Click the following link for more information about the Girl Gets Great Guy System and how it can help you find the guy of your dreams.
Download Blaine's FREE Special Report, 7 Best Places To Find Mr. Right, his exclusive list of BEST places where great guys hang out.