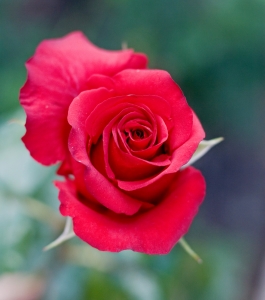 "Some women are so picky when looking for a guy that they miss out on a great guy. It's not about having everything you want, it's about having what's important to you in a relationship." Blaine Barrington, Dating and Relationship Coach.
No relationship advice for women would be complete without asking this question:
Do you think finding and falling in love with your Mr. Right "will happen?"
That one day Mr. Right will come along?
Just like a Cinderella story…where your Prince will magically appear and you'll fall in love and live happily ever after.
If you are thinking that finding your Mr. Right will just "happen" without any effort on your part, then it's probably time to change your mindset if you want to find a great guy.
Because chances are you'll be waiting and waiting for Mr. Right…who won't come along.
Having Mr. Right magically appear in your life is so rare you really can't count on it happening.
Maybe you've been in bad relationships before and found they haven't worked.
So you think to yourself that this time you'll wait for the right guy to come along.
That you'll stumble upon him at some chance meeting as you're going about your daily routine.
I know how easy it is to give up when you haven't had much – or any – luck in previous relationships.
Or where you've been badly hurt and you don't want to be hurt again.
How To Attract Men Table of Contents
What To Avoid Doing On The First Date | Internet Dating Scams | Best Online Dating Services
How To Find A Boyfriend
If you want to succeed in finding a great guy you have to be proactive in your search for the guy of your dreams.
You can't just wait and let things happen.
You have to seek out your Mr. Right.
I know it makes for a great romantic movie for two people to meet by chance and instantly fall in love.
That you were destined for each other and just had to find each other – as in the movie Serendipity starring John Cusack and Kate Beckinsale.
But the reality is it's not what usually happens in real life.
If you think Mr. Right will magically appear on your doorstep, one day you'll wake up and find that you're ten years older with fewer prospects for a relationship or marriage.
So what do you do?
First, you have to take the initiative in finding a guy.
Yes, you have to meet men.
Yes, you have to try online dating.
And yes, you might have to sort through a lot of men before you find the guy who makes you tingle.
Secondly, you have to change your expectations about what you want in a guy…because that may be what is holding you back from finding a great guy.
That doesn't mean lowering your standards.
It means that you have to be more flexible in your "checklist" of desirable qualities you want in a guy in order to widen the pool of eligible guys.
This is a concept that I've noticed with online dating.
Are You Being Too Selective?
Here's the problem: You're very likely being too selective, too restrictive, and too picky when looking for "The One."
And that could be hurting your dating and relationship life.
> Instead of restricting your search to guys taller than 5 feet 10 inches, for example, include guys who are a little shorter.
> Instead of looking for guys who are athletic, include guys who are less active.
> Instead of looking for guys with all of your interests, look for guys who have some of your interests.
> Instead of looking for guys who are a year or two older than you are, expand the age range – it opens up more prospects for you to consider. (Older men are sometimes better prospects for a relationship because they're more established in their careers and are looking for a stable, long term relationship.)
Be open to more possibilities.
Here's what a typical woman does, especially if she's using online dating to find a guy…
She reads a guy's profile on an online dating site.
And what does she find?
How about…
> The spelling isn't quite right on a couple of words. (A big turnoff for most women. And guys, too.)
> Or the photo isn't very flattering. (Another turnoff – for both men and women – if it's not a good photo.)
> He's not into the arts and she is.
> He doesn't make a lot of money.
> He's not into sports and she is.
> He's not her intellectual equal because he doesn't have a Ph.D. or at least a university education.
As she's reading the guy's profile she's mentally checking off the things she doesn't like about him.
She's so focused looking for the qualities she wants in a man that she overlooks his good qualities.
And those good qualities could be that he's a loving man who will make her feel cherished and valued as a woman.
He might even be a fantastic lover!
(On the other hand, she may be so focused on his photo (because he's so good looking) that she doesn't read his profile and doesn't take note of his bad qualities or flaws. Her single qualification is how handsome he looks.)
Are You Prejudging Him?
But she will never find out because she's already rejected him without even contacting him and finding out more about him.
Instead, in many cases, she's focusing on the negatives.
You see, many times she won't be able to find those good qualities just from reading an online dating profile.
She's definitely found the negative things about him – or what she thinks are negative qualities.
But chances are she didn't find many or all of his positive qualities.
She has prejudged and excluded the guy before she even gets to know him.
I see it often enough on online dating sites – a woman writes in her profile, "If I don't respond it's because I don't think we'd be a good match."
Obviously there will be guys who are not a good match right from the start.
It could be because of distance.
It could be because of his habits like smoking or alcohol or drugs.
It could be that she has so many emails from guys that she has to save time by eliminating those guys that she "thinks" aren't suitable for her.
But how does she know she won't be a good match with many of the men who contact her or whose profile she reads?
She hasn't even taken the time to get to know the guy!
She's prejudged him based on his profile.
She's prejudged him because he wrote to her and all he said, "Hi." (Not the greatest way to woo a woman, but let's be realistic, some guys just aren't that good at doing this sort of thing.)
She's crossed him off her list without finding out more about him.
At the very least she could email him to see if there are common interests, beliefs, and values.
This isn't about sounding harsh or being scolding because of what women do, because it isn't.
What she's doing is perfectly normal and understandable.
Both men and women do it all the time. Not just with online dating but also when they're out a clubs or at parties.
She doesn't want to waste her time with someone she doesn't feel she'll have a connection with.
That's how most of us are programmed – we look for similarities and differences and while we're reading an online dating profile we weigh and judge the person so that we can arrive at a decision about whether or not to contact them or meet them.
This can be an intense battle in your head, too, as you think to yourself what you like and don't like about the guy's profile.
Maybe it's the photo.
Maybe it's what he says in his profile.
Or maybe what he doesn't say in his profile. (Let's face it, many men really aren't very good at writing online dating profiles.)
But what if that guy who is a little shorter than you like, or who doesn't know how to spell a word or two, or who has some bizarre interest in ancient pottery, is exactly what you've been looking for?
What if he's an adventurous type who can keep you fascinated with stories of his travels.
Or what if he's a geek who's a whiz with numbers but isn't perfect with the King's English…but has a lifestyle you've always dreamed about.
My point is that you could be skipping over good men because of how you're "vetting" them based on their profiles alone.
Many women say there are no good men out there.
That all of the good ones are taken.
That they've given up hope of finding a great guy.
The truth is, there are tons of great guys out there.
Your mission is to find the one who is right for you.
How To Find A Great Guy
The challenge (and, I'll admit, it's a very real challenge) is to resist prejudging a guy before you get to know him.
It happens all the time and it could be hurting your chances to find a great guy.
When you're in your 20's it doesn't matter as much because there's a large pool of available guys to draw upon.
But as you get into your 30's and 40's – and beyond – that pool gets smaller.
The reality is that the pool of available guys shrinks more and more as you mature. The pickier you are, the less chance you have of finding the guy who is right for you.
And here's something else…
We'd all like to think love hits like a bolt of lightening when we meet someone new.
But it doesn't.
Love takes time to develop.
If there's no spark and no chemistry at first then most women will move on to the next guy. (And that reaction isn't exclusive to women because guys do the same thing.)
They feel there's nothing there – no chance of a relationship – simply because they didn't feel the spark.
Trouble is, they could be missing out on a terrific man.
Someone who will appreciate them and love them and care for them and have their back.
Funny thing is that you can't tell whether a guy has those qualities you're looking for without getting to know him.
You can't tell from his emails.
You can't tell from his phone calls.
You can't tell from his text messages.
You can't tell in a first meeting.
You can't even tell from the first few dates!
You can't tell what his good (and bad) qualities are without spending time with him and seeing how he interacts with you and how he treats you over time.
Spend time finding out how you feel when you're with him.
He might be…
> The guy who looks after you when you're sick.
> The guy who stands up for you and helps you out when you're stressed at work.
> The guy who pitches in and cooks dinner when you come home late from work instead of sitting around watching TV or playing video games and asks what's for dinner the moment you come through the door.
Hopefully he's not…
x The guy who cheats on you.
x The guy who sponges off you and lets you pay all the bills.
x The guy who tries to control your life and treats you badly.
You won't know what he's like until you get to know him.
And that means spending time with him.
There are just as many stories about women who didn't even like their boyfriends or husbands at first but later fell in love with them…as there are stories about falling in love with them shortly after they met them.
Sometimes the chemistry is there right from the beginning.
Other times – and more often – it takes time for the chemistry to develop as you get to know each other.
As you get to see each other's qualities.
Next time you're hanging around with your girlfriends and lamenting that there are no good guys, stop and think why you can't find them – because they're waiting to meet you if you give them the chance.
And, the next time you're looking for a relationship and checking out guys, start including guys you wouldn't normally date.
Add them to your "maybe" list.
Instead of recoiling with horror at the very suggestion of having to change your criteria, be open to the idea of expanding your list of possibilities.
Keep an open mind.
You might just find a hidden gem who turns out to be the guy of your dreams.
How To Attract And Meet Men
Blaine Barrington is a Dating and Relationship coach who helps single women find their Mr. Right. He's the author of the Girl Gets Great Guy System – The System That Cracks The "Guy Code" And Helps You Find The Man Of Your Dreams.
The Girl Gets Great Guy System is for the woman who has experienced any of the following:
– Is longing for a loving relationship
– Has had her heart broken too many times
– Intimidates men without meaning to
– Always seems to pick losers and deadbeats
– Wants to have more dates with quality men
Download Blaine's FREE Special Report, 7 Best Places To Find Mr. Right, his exclusive list of places where great guys hang out.
GirlGetsGreatGuy.com – the site that gives dating advice to women and shows them how to find their Mr. Right – wishes to thank Carlos Koblischek for the beautiful photo used in this article. Image credit: Rose (c) Carlos Koblischek Image #1421435 freeimages.com