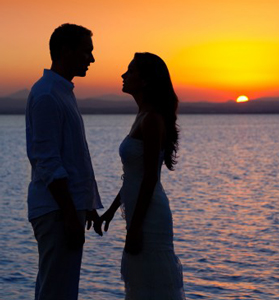 Online Dating Sites have become increasingly popular over the past decade or more.
And rightly so.
There are literally hundreds of Online Dating Sites that cater to the busy woman who wants to meet a great guy but who hasn't got the time or inclination to go out to meet him.
There are several online dating sites that have very large memberships including PerfectMatch, Plenty of Fish, and eHarmony. The advantage of these types of services is wider choice of eligible men to date and have a relationship with.
Here's a brief overview of popular questions many women ask about online dating services and dating online.
What Is The Advantage Of Online Dating Sites?
Online dating sites are an excellent way to meet men who you would normally not meet otherwise.
Many women don't have the time to go to bars or clubs. Others don't want to spend the money involved with offline dating – at least initially.
And others find it intimidating to approach men before getting to know them a little better – which you can do with a dating site.
Instead, they find online dating sites to be a quick and easy way to make contact with others who have diverse or similar interests.
Most dating sites make it very easy to get started. Some, however, are more involved initially since you have to answer detailed questionnaires in order to get matches that suit your personality or criteria.
How Much Success Can I Anticipate From Dating Services?
Simply put, dating sites DO work for many women as well as men.
Millions of people visit both free and paid dating sites each day to make contact and to hookup for dates and fun activities and intimate encounters.
Most sites even provide success stories of couples who have met and gotten married. POF (Plenty of Fish) is a free dating site that includes success stories.
The key to success with a dating site is patience and being proactive. Which means you have to contact men and search profiles – almost on a daily basis. In addition, it helps your chances if you have a well written profile and attractive photo.
How To Attract Men Table of Contents
What To Avoid Doing On The First Date | Internet Dating Scams | Best Online Dating Services
How Safe Are Dating Sites?
While online dating sites are generally safe, it's still wise to follow a few guidelines to ensure your personal safety when meeting someone.
Be aware that sites don't usually do background checks so it's your responsibility to protect yourself from unsavory men.
Reputable sites provide a safe environment for anonymity. Your contact details and personal information are safe and with some sites you can message back and forth without revealing your email address or personal details until you're ready to do so. As well, many sites have an option to "block" other users if they are rude or harass you. You can also report these site abusers to the site's administrators.
Some online dating sites safety rules include: Meet in a public place. Make sure someone is aware of your date and where you will be. Never take a stranger back to your home or have him meet you at your home. And never accept an offer to be driven anywhere unless you know the person.
Most sites have detailed lists of safety rules for their members.
What Are Some of The Best Online Dating Sites?
Everyone has their own opinion on the best online dating sites. Usually they will recommend a site if they have had success.
It also depends on whether you're looking for a free or paid site.
One of the most popular free dating sites is POF (Plenty of Fish). It offers concise profiles as well as the ability to contact men for free.
Some paid sites also allow women to contact men for free. Many, though, will allow you to post a free profile but charge for communicating with other members.
Popular paid dating sites include eHarmony, Chemistry.com, and Perfect Match.
Your best strategy is to sign up for a few sites to see what response you're getting. Most paid dating sites will allow you to post a free profile although you usually won't be able to contact other members unless you pay.
There are also dating sites for specific niches including pets, sports and fitness, religion, and activities.
Are Paid Sites Better Than Free Online Dating Sites?
Again, this is a matter of personal experience. There's no guarantee that a paid site will be any better than a free site for contacting someone and making a connection or getting into a relationship.
Some free sites – particularly niche dating sites – will have a smaller number of members which makes it harder to find your True Love.
Sometimes free sites won't have as many features as a paid site but generally if they provide a way to contact someone for free it's worth giving a free site a try.
Some people post their profiles on both paid and free sites for better exposure.
Generally people gravitate to sites with high membership since it gives them more options and opportunity to meet someone to have a relationship with.
You should be aware that some sites have been accused of "beefing up" their membership numbers with fake profiles. And some members have more than one profile which can also distort the membership figures. Also be on the lookout for members who are scammers.
People who pay for a membership with an online dating site are definitely serious about finding someone for a relationship. But just because someone signs up for a free site doesn't mean they're not serious about wanting to be in a relationship.
Also be aware that some sites will email you to say that someone is interested in you or has contacted you. But in order to read the email you have to have a paid subscription. Sometimes this is a legitimate inquiry from someone who is genuinely interested in knowing more about you. And sometimes it's a scammer who is trying to fleece you of your money.
How Do I Use An Online Dating Site To My Best Advantage?
First, create a good profile – one that is interesting and invites guys to contact you.
Include an attractive photo – or several photos.
Don't wait for guys to contact you – even though it's likely you'll get a number of enquiries. Instead, do your own searches and look for guys who might interest you.
If you're on a paid site you may have to upgrade to contact guys and initiate a conversation. Also be aware that just because you contact someone doesn't mean you'll get a reply.
That's why it's a good idea to sign up on several sites and to also pick sites with large memberships.
What Types of Online Dating Sites Are There Out There?
The internet is filled with sites that cater to all types of people who have different interests and tastes.
There are dating sites for those of the Jewish faith, sites for Single Parents, Christian dating sites, and sites that cater to scuba diving, pets, and other interests. There are also sites for those who are Big Beautiful Women and large men.
I'm Seeking A Casual Relationship Leading To A Serious Relationship. Which Dating Sites Are Good Choices?
In no particular order, you could try PerfectMatch, eHarmony, and PlentyofFish.
If you're looking for "hookups" and one night stands or you want to make friends with someone so you have a FWB (Friend With Benefits) relationship then AdultFriendFinder.com or Passion.com are two sites to consider.
What Should I Say In My Dating Profile?
Your dating profile is an opportunity to put yourself in front of hundreds of potential men – and dates.
Hopefully it will lead to finding the man of your dreams.
It's your task to sift through responses and profiles of eligible men before deciding to meet them for a date.
Make your profile interesting. There's no need to give a lot of details – just enough to arouse curiosity and invite a guy to correspond with you.
A shorter profile is usually better than a long profile simply because men are scanning your profile looking to see if there are things you both have in common.
Say something about your interests and also indicate what type of guy you're looking for. Some profiles also indicate that they won't respond unless the guy has an update photo. Still others say they won't respond if they don't think there is a match – usually because they don't find the guy attractive or because there aren't a lot of similar interests.
Avoid saying anything about past relationships or that you've kissed a lot of frogs or dated a lot of losers. It puts you in a bad light and makes you look bitter.
Also avoid inviting guys to ask you anything. Instead fill out your profile as much as you can. And avoid saying that you're just looking – it makes you look insincere in your search and many guys will think you're a trifler or tire kicker instead of having serious dating potential.
Should I Include A Photo On My Online Dating Profile?
This is a common question that most people ask especially with online dating.
A photo will, in many cases, increase your chances of getting replies. However, sometimes it can work against you if you're not photogenic.
It's a good idea to add at least a couple of good photos so a guy can get a sense of who you are. Studio shots are not required – in fact they can look rather uninviting. And don't consider using other photos like passport photos or driver's license photos.
Head shots and full body shots are the best. If you're interested in attracting a guy who likes boating, for example, show a shot of yourself on a sailboat or kayak or fishing boat.
Bikini, bathing suit, and beach shots can be particularly attractive to guys especially if you like to travel to warm climates and you're looking for a guy who also likes to travel.
From your own experience you know that you're more likely to read a profile that has a photo instead of one that doesn't.
If you're a very attractive woman who doesn't want to be inundated with emails from every guy on the planet – or you value your privacy – you can indicate you'll provide a photo only to those men you think you could have a connection with.
How Long Should I Correspond With A Guy Before Meeting Him?
This depends entirely on the connection you have with the guy and how interested you both are in meeting.
A normal progression is to correspond and then talk on the phone although there is no set rule to this.
Many times it's better to meet in person relatively quickly since you might be falling in love with the concept of being in a loving relationship rather than being in love with the guy himself – which is impossible since you haven't met him in person.
How Can I Weed Out The Losers and The Scammers?
No matter what you put in your profile you'll always get people who aren't suitable for you. Some simply wouldn't be a match. Others are scammers trying to get your money.
Having said that, it's always a good idea to say what type of guy you're looking for and what interests you have that should be shared by him.
Scammers are usually easy to spot – their grammar isn't very good, their spelling isn't always very good, and they don't answer your questions (or they avoid giving you a complete answer.) While poor spelling doesn't automatically disqualify a guy, be wary of someone with poor spelling or grammar – they are red flags.
How Can I Attract A Man?
If you're tired of being single and you're ready for love, then the Girl Gets Great Guy System can help you.
The Girl Gets Great Guy System is about finding the right guy for you.
It applies to both online dating and to offline dating – although it shows in detail how you can get a guy offline.
But many of the techniques and principles can be used whether you find a guy online or offline.
As well, it's not just about finding a guy. It's about having a relationship with a guy and deciding whether he's the right man for you and whether you'd like to eventually marry him.
Click the following link to find out more about the Girl Gets Great Guy System