"The purpose of getting more dates is to ultimately find the guy who is right for you. In this article I cover 7 ways for women to get more dates." Blaine Barrington, Dating and Relationship Coach.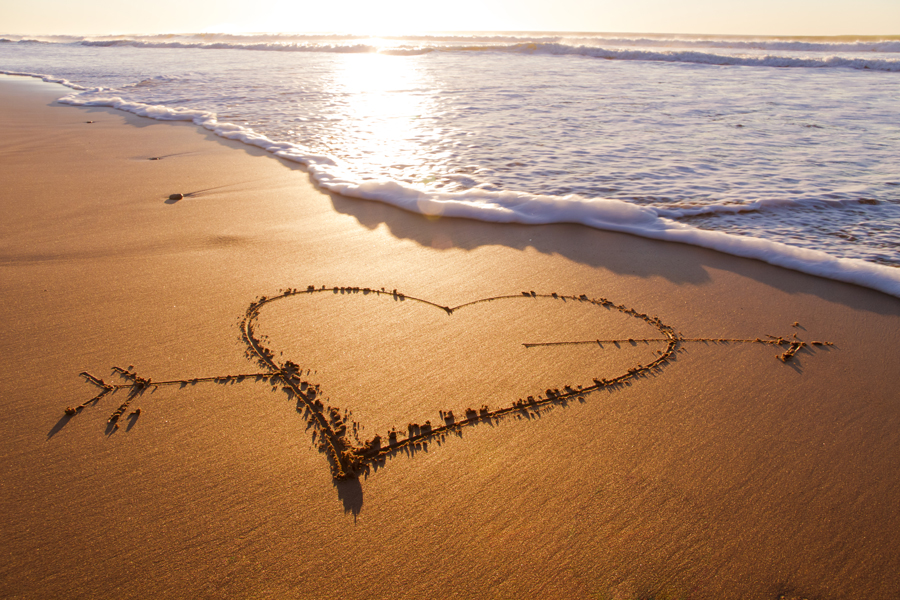 If you're not being asked out a lot and you're not going on lots of dates then it's time to take action to increase your chances to find your Mr. Right.
Because the more dates you go on the greater your chances will be that you'll find the guy who is right for you.

Hone Your Dating Skills
Chances are you're wondering why you haven't found your Mr. Right. One of the main reasons could be that you haven't honed your dating skills to find the perfect man for you.
After all, we're not taught in school how to date or how to find our partner. We leave it to nature and learn the hard way about what works and what doesn't work.
Dating is both a skill and a numbers game – you have to meet a lot of men before finding the perfect man for you.
While it does occasionally happen, it's unlikely you'll find The One on your very first date.
And you have to have the skills necessary to attract and catch the man of your dreams.
Successful dating requires skills including where to find men, how to converse, how to flirt, how to identify red flags, how to be interesting, how to communicate, and how to catch the right guy.
What Are You Doing To Attract Men?
If you're searching for your Mr. Right, then begin by taking a look at your present situation:
1. Are you proactively looking for guys? (Or are you so busy with your life that finding a great guy isn't your top priority.)
2. Are you open to dating lots of different types of men? (Or do you think it's a great idea but don't have the drive, energy, or enthusiasm to get out and date different guys – even if it ultimately turns out that they're not who you're looking for)
3. Are you encouraging guys to talk to you and making it easy for them to ask you out? (That means being approachable and being interesting and fun to get to know. If you're with a group of friends at a club, for example, and you're not alone, then you're not approachable because most men won't approach a woman who isn't alone.)
The main reason many women don't find a partner is that they don't actively seek someone.
Instead, they leave things to chance. They just hope Mr. Right will magically appear.
They go about their life and wait for a guy to approach them. There's nothing necessarily wrong with that approach, but it means they could be waiting a very long time.
Success is more likely to happen if you take a proactive approach in finding a great guy.
Does Attractiveness Matter In Catching A Man?
One thing to keep in mind is that just because you're not being asked out on dates doesn't mean that you're not pretty or attractive.
It's true that attraction and chemistry are key factors in most relationships. And not every man and woman who meet for the first time will have or feel that "connection" that is necessary for a long term relationship.
But there is a man out there who is attracted to you (and you're attracted to him) but you just haven't found him yet.
Even some very attractive women complain that they don't often get asked on dates.
Men assume that because these women are so attractive they aren't available for dating – which is not always the case.
You see, it's not always about you – it's about the guy and what he's thinking.
Is Your Ex Still On Your Mind?
Sometimes people look for someone even though they haven't gotten over their ex.
They reminisce about how wonderful it was with their ex and how wonderful it would be to get back together with their ex.
They minimize or overlook the reason (or reasons) why they broke up with their ex.
If they are taking steps to find someone new, they do it half-heartedly without enthusiasm and without knowing how to attract a really great partner.
In this situation, they're not fully committed to finding someone new…but if someone came along they'd be interested.
One sign that someone isn't totally committed to finding a partner is when they say in their online dating profile, for example, that they're "just seeing what's out there" or they're "testing the waters" or "they're not interested in a long term relationship but if that happens that would be okay" or "they're not looking for anything serious."
7 Suggestions To Help You Find A Man
1. Go Where The Guys Hang Out
This is your starting point. You have to be where there are men. Usually that will include eligible men – men looking for a relationship or marriage.
There are specific places where men hang out in large numbers and those places should be on the top of your list of places to look for men.
2. Talk To Men
Not just guys who you're interested in but all types of men.
Keep it light and casual. Be interesting to them and interested in them.
This way you build confidence and you hone your flirting and dating skills.
3. Build Your Confidence
Approach guys and start a casual conversation. Again, don't restrict is to just guys you're interested in.
Instead, strike up a conversation with all types of men. Then, when you do see or meet a guy you're interested in, you'll know how to talk to him instead of being awkward and tongue-tied.
How To Attract Men Table of Contents
Places To Meet Single Men | Internet Dating Scams | Best Online Dating Services
4. Focus On Finding A Great Guy
He's not going to fall into your lap. That only happens in romantic movies and fairy tales.
You have to devote time to looking for a great guy – just as you'd devote time to looking for a great job.
5. Make Sure You Have Time For A Guy
If you're really serious about a relationship you have to be open to letting a guy into your life. He has to become your priority, someone who is part of your life.
If you're too busy with your career or family then you may not be ready for a serious relationship.
6. Try Online Dating
Many people have very good success with online dating. It's fast and efficient when you approach it the right way.
As a general rule, devote at least a third of your time to online dating unless it's the only way you can meet men.
This is particularly true if you work from home or you have crazy shifts at work that conflict with being able to meet guys in person.
7. Let People You Trust Know That You're Looking For A Great Guy
Your friends and family can be your unofficial "matchmakers."
Sure, we've all heard stories about how Aunt Mildred tried to fix someone up with a "nice boy" on a blind date and it turned out to be a disaster.
But keep in mind that your friends and family know you the best.
Tell them what you're looking for in a guy.
Some of your friends or relatives might be supreme networkers who come in contact with eligible men all the time. They become your searchers who are on the lookout for guys who might be perfect for you.
Even if the guy they set you up with isn't Mr. Right, he could have a brother or friend who's perfect for you.
You don't have to do every one of these 7 suggestions all at once. But start incorporating them into your daily life to increase your chances to meet a great guy.
If you're…
> Frustrated with dating
> Frustrated with men pulling away
> Confused when a man doesn't commit
> Having trouble attracting a good man who will adore and cherish you
…then click this link for the Girl Gets Great Guy System which shows you how to find a QUALITY man and enjoy a relationship that is loving, romantic, and passionate.
The Girl Gets Great Guy System is for the woman who wants to find her one true love. It's for the woman who:
– Is longing for a loving relationship
– Never seems to be able to keep a good man for long
– Always seems to pick losers and deadbeats
– Wants to have more dates with quality men
Click the following link to find out more about the Girl Gets Great Guy System