"There are lots of good men out there waiting for a loving relationship. You just have to find that one man who is ideal for you." Blaine Barrington, Dating and Relationship Coach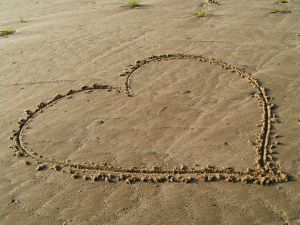 No dating advice for women would be complete without shattering a myth that many women hold onto.
Because one of the most common comments many women make is that there are no good men left. Or that they can't find their Mr. Right.
The truth is, there are LOTS of good men out there.
The problem many women have is that they don't know how to find the guy who's right for them.
They might know how to attract a man but they don't know how to attract the RIGHT type of man.
Sometimes that's because they make the same mistakes over and over.
Other times they give up hope – or they're afraid – because they were in a bad relationship before and don't want to repeat that experience.
And what happens is that they close up and are unapproachable.
Not only that, but they're not open to finding a great guy simply because they've convinced themselves that there are no good men left.
Know What You Need From A Relationship
This is entirely different than what you "want" from a relationship.
Needs are the essential things in a relationship that make you happy with the guy of your dreams.
For example, you might want to retire early.
But you need a guy who is loving and caring.
Your "want" is something that would be nice to have. But it's not critical to having a wonderful relationship.
Know What Type Of Man You're Looking For
Many women end up with the wrong type of guy simply because they really don't know what they're looking for in a man.
And sometimes they're attracted and drawn to a specific "type" of guy – even knowing that he's not relationship material.
For example, some women are attracted to the bad boy because he offers fun and adventure. But he might not be long term boyfriend material simply because he dates women for a short time before moving on.
Write down the top qualities and attributes you desire in a man.
You might, for example, be looking for a tall guy. Or a guy who has a college or university degree. Or a guy who is into biking, and mountain climbing, and skiing.
And, you might want a man who is caring and understanding. Or you might want a man who is loving and who "gets" you.
Once you have your list of top qualities and attributes, decide on those things that are the most important.
You have to know what is important to you. These are the things that will make you happy in a relationship.
Once you've finished doing that, keep an open mind.
Be open to the possibility that the guy you are looking for or who you will eventually meet could be much better than the man you're looking for.
How To Attract Men Table of Contents
Places To Meet Single Men | Internet Dating Scams | Best Online Dating Services
Go Where The Guys Hang Out
There's no use saying there are no good men left if you don't go out and meet new guys.
You have to take action here – go to places where the type of guys you want are hanging out.
That might be the gym. That might be the grocery store or supermarket. That might be a specific class at college. That might be a bar or pub or tavern.
It might be a cafe or deli or coffee shop. It might be a sports field or a hardware store.
It might even be a specific department in the company you work for.
Talk To New Guys
Sure, guys might approach you and chat you up.
But, again, you have to take action – especially if you see a guy you're attracted to.
This is about striking up a conversation.
That might strike fear in your heart – to approach a guy you're attracted to and start talking to him.
But how else are you going to know if he's "The One" if you don't do that if he doesn't approach you first? Are you going to let a great guy get away simply because you were too afraid to talk to him?
Don't make the mistake of thinking that the guy should make the first move. Sometimes you have to make the first move if you see an opportunity to get to know a great guy.
If you get tongue tied then start out with small steps and simply approach a guy – any guy – and ask for the time or for directions. Or make a comment and see what he says in return.
Keep it simple so you can build your confidence.
Most guys will be flattered that you spoke to them. And they will definitely take notice of you.
If they're attracted to you they might even start asking you questions and get to know you better.
Give Him A Chance
One of the main reasons women don't find a great guy is because they don't give men a chance.
You shouldn't jump to conclusions and think he's not your type or there's no chemistry without getting to know him better.
That's why some women find the great guys while others keep searching all the time and wondering why they can't find a good man.
You have to give things time. If he at least seems decent and not some creep then take the time to find out more about him.
You just might find that the guy you've been looking for is right under your nose and you never considered him before.
How To Attract A Man
Don't waste your time with the wrong guy.
You could find yourself years older having wasted some of your best years if you pick a loser.
Instead, imagine finding a great guy with whom you can have an amazing relationship.
If you're ready for love and you want to know where the great guys hang out and how to catch and keep one then the Girl Gets Great Guy System might be exactly what you need.
It also includes a fantastic checklist to help you decide whether you've chosen Mr.Right or whether you're wasting your time.
If you want to find, catch, and keep a great guy then check out the Girl Gets Great Guy System.
The Girl Gets Great Guy System is for the woman who has experienced any of the following:
– Is longing for a loving relationship
– Has had her heart broken too many times
– Intimidates men without meaning to
– Always seems to pick losers and deadbeats
– Wants to have more dates with quality men
Download Blaine's FREE Special Report, 7 Best Places To Find Mr. Right, his exclusive list of places where great guys hang out.
GirlGetsGreatGuy.com – the site that gives dating advice to women and shows them how to find their Mr. Right – wishes to thank C. Weber for the beautiful photo used in this article. Image credit: Heart 1 (c) C. Weber Image #764357 freeimages.com